Can't wait for the discourse!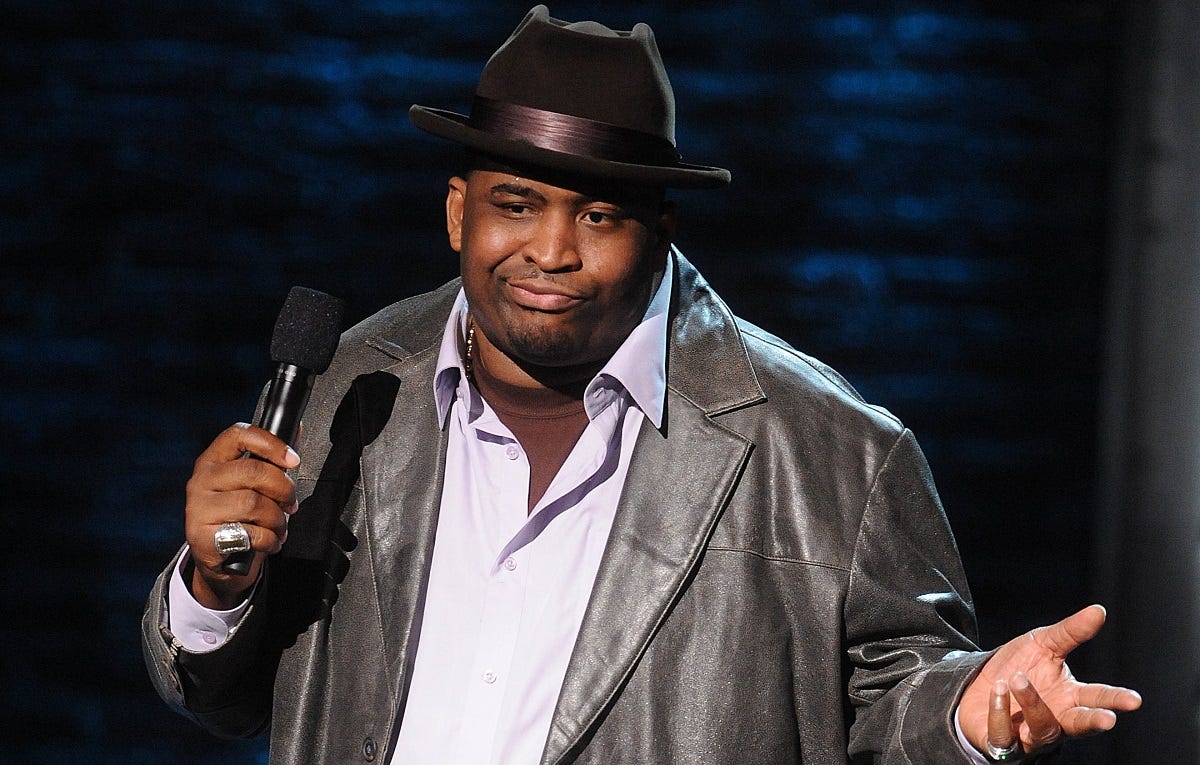 On Tuesday, Comedy Central announced that a documentary about the late, great comic Patrice O'Neal, who died at the age of 41 in 2011, is in the works. Directed by Jerry Before Seinfeld and The Great Depresh helmer Michael Bonfiglio; and executive produced by Bill Burr, Al Madrigal and Michael Bertolina's All Things Comedy, and O'Neal's fiancée Von Decarlo, the untitled project will begin filming this fall.
This is great news, because O'Neal was one of the greatest (and most underappreciated) comics of the last 20 years. From his 2011 special Elephant in the Room and his dais appearance on the Comedy Central Roast of Charlie Sheen to his numerous spots on talk and panel shows, his confrontational and humorous demeanor were uniquely unmatched by his fellow comedians.
And Comedy Central (as well as Burr and everyone else who has kept singing O'Neal's posthumous praises) knows it.
"Patrice was a tour de force in comedy who left an indelible stamp on the stand-up community and beyond," the network's Sarah Babineau and Jonas Larsen said in a statement.
"So happy that Mike Bonfiglio and Comedy Central are going to make this happen," added Burr. "Patrice was the best that I ever saw."
Decarlo also gave these sentiments a deeply personal flare: "This makes for an absolute dream team to help his mother and I bring Patrice's story to the masses, and solidify his legacy for generations to come."
The thing is, doing a deep dive into O'Neal's life and comedy right now is most likely going to re-generate a never-ending discourse about what comedy should and shouldn't do, and why, and I'm already exhausted by this prospect. For, much like George Carlin and Richard Pryor and the other deceased greats critics and fans will often compare him to, O'Neal's jokes and intentions are a treasure trove of landmines.
Comedy aficionados and joke appreciators celebrate his style and format, while free speech fanboys celebrate his fearlessness for tackling "taboo" subjects that often irritate women, feminists and similarly left-leaning critics. Frankly, such a wide diversity of interpretation and opinion is a good sign, as it means O'Neal truly had something for everyone — both in life and, now especially, in death. But it also means that the Internet, which is already (and practically always) a garbage fire for cultural critique and intelligent discourse, is going to get a whole lot worse come the documentary's release.
Also, there's just too much goddamn comedy right now, but at least there's Jenny Slate.